4 tags
the wire
This is the step by step process I use to publish the kigaliwire online newswire. You don't need any technical knowledge to replicate or adapt any of this. You will need to sign up to at least four different free web services outlined below. 1. Diigo This free social bookmarking service is the backbone of the whole operation. Set up an account and install one of the browser bookmarking...
4 tags
seriously tho...
Imagine one of these fine things sitting in the member's room at the Frontline Club tweeting out missives from club members all over the globe. I think there's something to this Twittertape thing beyond pure gimmick value.
4 tags
the other
Plenty good advice in here for wannabe foreign correspondents from four, young freelance journalists who have made it work. The freelancers agreed that anybody can buy equipment, but few are passionate enough to see it to the end. The glamorous ideal of being a foreign correspondent parachuted in and out of warzones is dead – instead, journalists have to be prepared to be in it for the long haul...
10 tags
the dawning of curation
It looks as though paper.li have been working on making the job of news and information curation a whole lot easier and intelligent. Finally, it looks as if we can say goodbye to automated "newspapers" created using paper.li and add a human, editorial layer to curate whatever you deem important. A little over a year ago, I bemoaned what was missing from paper.li. The frustration...
4 tags
6 tags
5 tags
yes yes and yes
As it happens, and you are going to have to take this on trust I fear, I am a fantastic prig and Puritan on this subject, and fanatical about getting quotes straight and reporting only what I have seen, or if I am quoting what a local or a photographer or a wire agency saw, saying so. That is not because I am a saint. It is more about managing the existential angst of being a reporter a long way...
4 tags
7 tags
inside my mobile journalism bag
This is the kit I use when doing journalism in Kigali for Reuters. It wasn't really that different a year ago. If you're interested, pop over to Flickr and hover over the different pieces of kit to find out more about each tool. For me, the Olympus WS-650S and the Olympus TP-7 Telephone Pickup Hands-Free Cable have been the best buys in 2011. Really, really useful duo to carry...
4 tags
online newsgathering lecture links
    Online Newsgathering tools. View more presentations from Graham Holliday Some links, notes and usefulness to accompany a lecture about online newsgathering for the 2011 summer school at the Centre for Investigative Journalism at City University in London on July 17th 2011. Google Advanced Search There are two key things to keep an eye on when using Google for search. Firstly, when you...
3 tags
publish and be distributed
I met three folk, whom I'd never met before, at a party in Kigali this weekend. A consultant, a business owner and a diplomat. They all knew of kigaliwire and were very kind in their praise of the blog. What interested me was how each of them received information from the site. - the diplomat only looked at Twitter and rarely visited the blog - the business owner received daily...
5 tags
shit... the newswire's down
When your newswire host goes down, you need a back up plan. Diigo, my social bookmarking tool of choice, will be down for 3-5 hours today. That means no newswire on my blog. All you get is a horrible looking RSS error. In addition, I can't post to Diigo using the Diigolet. My newswire is effectively out for the best part of a day. Or is it? One of the reasons I use Diigo is that it...
7 tags
the new newsroom
Compare and contrast. The thinking behind the impressive new newsroom at Forbes (above). And the original thinking behind kigaliwire (below) Lewis Dvorkin, Chief Product Officer at Forbes, has written a series of posts about how they are going about transforming the way Forbes works. They're well worth reading in order. - Forbes new content engine - 9 big steps in 9 short months, now...
what's the point?
KIGALI, Rwanda - Some 48 hours after Ian Birrell had a tweet-to with Rwandan President, Paul Kagame, I notice this "breaking news" post on VOA. Since the "story" broke, the exchange has been extensively blogged. Birrell has been interviewed on Channel 4 TV news. There is a widely re-published AP report. The Twitter conversation that started almost two days ago seems...
6 tags
and while we're on the subject of blogs...
… this just in. The second question about kigaliwire, which ordinarily follows the first question, is how much traffic does the site get? I've touched on why I think this isn't really relevant before, but there's another reason why relatively low traffic, with the occasional spike is more desirable over thousands or millions of visitors per day, week or month. Using a...
5 tags
but, what's the business model?
What's the business model? I guarantee that's always the first question I get asked whenever I deliver a lecture to journalism students about social media, blogs and publishing kigaliwire. Simple answer is, I don't have one. At least not one you can easily plan for/quantify/stick in an excel sheet and say X + Y = $$$$. I don't work that way. It's more about...
4 tags
"Get out there and get on with it"
"Creating my own, online editorial brand was the best thing I ever did. The site has brought in uncountable commissions, got lots of great reviews and write-ups and of course, scored me a couple of full-time jobs. Yes, it is an unpaid labour of love, but it's a space to innovate and experiment. The important thing is to exercise the same journalistic and editorial standards that you would...
3 tags
Report don't dispatch
Rule number one for journalists starting a blog in a foreign land, pick the blog's name carefully. Meskel Square = clever, good, local. South by South West = geographic, but not specific, nice. Noodlepie = genius. I've just picked a new name for a new website I'm planning. The name's bloody brilliant. How did I think of the name? Here's my foolproof list of words to...
5 tags
A letter from...
Here's a thought for freelance foreign correspondents… Recently I read about the tiku tiku typewriter services in central Kigali - where old people bash out letters and documents on old typewriters - which got me thinking… Would you pay for a postal letter service from a foreign correspondent you like in a place you're interested in? An old-fashioned, well crafted, actual...
5 tags
quality not quantity
I gave a lecture on the theme of "the online foreign correspondent" at the journalism faculty of the University of Central Lancashire yesterday. The students were great - highly engaged and they asked a tonne of questions - "what's the business model?" "what amount of traffic does Kigali Wire get?" "how do you make money?"… The traffic...
8 tags
processing research
I thought my use of delicious was reasonably sophisticated, then I asked Alex how he uses it, I work with lots of sources (whether from RSS, Twitter or other news and information sites) and Delicious is an easy way to keep track of these web links. I'm usually too lazy to tag, and occasionally when my firefox tabs get truly unmanageable (150+) then I'll just use the firefox option...
5 tags
life as a foreign correspondent
Former Guardian Foreign Editor Harriet Sherwood writes about her new life as a foreign correspondent three months into the job. Previously, she wrote about her thoughts before heading overseas, a correspondent's role is surely to go beyond that, to dig out the stories that aren't immediate "news", to provide context and analysis, to allow those whose voices are routinely...
6 tags
four minutes
Twitter and the Internet have shaved almost 4 minutes off newswire "delay" since Krakatoa exploded in 1883, When President Lincoln was assassinated… it took 12 days for that news to reach London. In the [20 year] interim, they had come up with the technological ability to build telegraph cables and put them underwater. The result of this was that the sudden message that the...
3 tags
choose your battles
"It's important to pick and choose your battles. It's easy to overextend yourself on every single platform rather than figure out sweet spots," he says. "[NPR] recognize that there's a large group of people online that love what we do […] It's important for us to stay engaged with these folks at a personal level and not just a 50,000 foot...
7 tags
managing news
I'm in the process of installing Managing News into the "backend" of Kigali Wire. Theoretically, it's a good way to manage incoming newsfeeds and distribute newsworthy items. It also has some interesting collaborative tools, mapping and embedding features. I'm not sure if the frills are enough to make me switch from the combination of Google Reader, Delicious,...
6 tags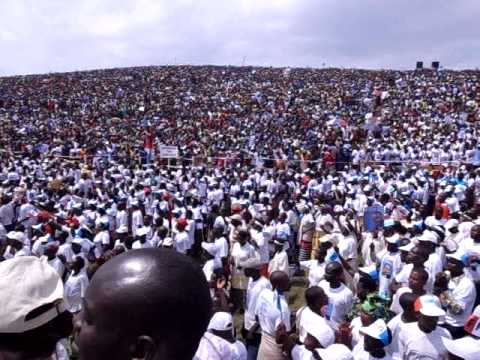 5 tags
a lost generation of foreign reporting
Sunday newspapers present a weekly digest of selected world events, dictated by our current curiosities; we are so rarely asked to understand a foreign culture, merely to know about it. link
5 tags
scope to find things out
Thoughts of a Foreign Editor on becoming a foreign correspondent in the digital age: Here comes the "but". But correspondents also now found the emphasis on competitive news coverage inevitably meant less time to invest in original and distinctive reporting. If you're filing several times a day and possibly through several media, there is simply less scope to find things out....
5 tags
you can't be in a hurry
"To begin with you photograph all the things that are strange and make you feel different, however, soon you start looking for connections. Time is crucial to me. You can't be in a hurry if you want to show a deep interest in a foreign culture and its people… …That's why I try to use my pocket cameras as much as possible; they support the feeling of something unpredictable and...
7 tags
Paper.li powered Rwanda newspaper
Been playing with paper.li to produce a daily Rwanda "newspaper". It has a lot of potential. ]]>
6 tags
Interview about independent publishing online and...
Rachel at journalism.co.uk asked me a few questions about publishing kigaliwire.com and specifically about how this worked during the 2010 Rwanda Presidential election period. Here's the article that ran. The entire email Q&A is below, Just generally first can you give a brief desc of Kigali Wire (is it more image-based now?) Can you clarify what you do. There are number of components...
7 tags
Watch
On the election campaign trail to Karenge. The PSD rally was at the end of this very dusty, very bumpy, 30km track.
6 tags
4 tags
Foreign press accreditation fees
It will now cost US$300 per year for foreign correspondent accreditation in Rwanda, The cost of an accreditation card will vary depending on the required period of stay and work in Rwanda. For example, a foreign journalist who intends to stay for not more than 15 days will pay US $ 30. However, to stay for a year (12 months), a foreign journalist will pay US $ 300. link The Rwanda Press...
7 tags
3 tags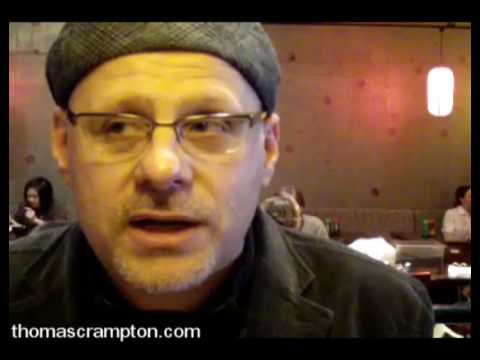 6 tags
7 tags
So what if journalism doesn't pay?
Just wondering if it really matters, so long as you think about your by-products. Yes, that's right, sludge is the saviour of journalism.
BREAKING: Press card update
I can't have a 1 year press card, but I can have a 3 month one. Press cards are free until February. The government will then (supposedly) reset the cost to something a lot more manageable than the previous US$1,000 per annum. Something more freelancer friendly like US$50 or US$100, or so I'm told.
5 tags
How to be a foreign correspondent
"have someone interesting to talk to, somewhere interesting to go to, something interesting to write about, record, shoot, film, link to, and an outlet to file to, every single day" That's it. The outlet could be The New Yorker. Or it could be Twitter. Or both. But, that, in sum, as far as I see it, is it. Oh… and deffo have a second stream of income. At least in the...
Hits
Kigali Wire registered over 70,000 hits in December. It looks like it'll tip over 100,000 in January or February. I'm not sure if it's the publishing process that's doing it or what, but the site is slowly starting to make a mark on Google. Was particularly interesting (for me) to see how it outranked both The New Yorker and The Huffington Post for folk searching for the...
Applied for a press card. Should arrive today. If they approve me.
3 tags
Talking wires
I'll be prattling on about how I publish kigaliwire at BBC TV Centre later today. Who will be the first to yawn??? Hope I make sense…