April 1, 2011 at 9:55am
Home
and while we're on the subject of blogs…
… this just in.
The second question about kigaliwire, which ordinarily follows the first question, is how much traffic does the site get?
I've touched on why I think this isn't really relevant before, but there's another reason why relatively low traffic, with the occasional spike is more desirable over thousands or millions of visitors per day, week or month.
Using a tool like statcounter, or google analytics (which I avoid as I don't understand it) you quickly get to know who is really interested in your site. This is far more difficult if your site gets tonnes of hits.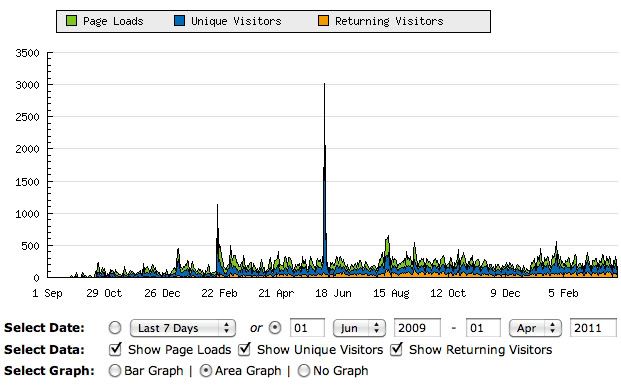 For example, I know which governments visit my site every day. And, of those, I know which departments of which governments visit my site every day. I also know which universities, news organisations, investment companies, NGO's, defence agencies and consultancy groups stop by every day.
I'd go as far as to say, for the solo, wannabe, foreign correspondent, less blog traffic is better than floods of folk. That's not to say, the occasional spike is not desirable. Just, don't let that second question you always give me in my lectures drive what you do and how you do it.